Retail Cleaning
We have considerable experience in the retail environment, whether it is preparing stock for display on the shelves to cleaning the shelves used to display the stock, we cover everything. Controlling spills from refrigeration units to very quick responses to broken glass and spilled items is a speciality for us.

Large retail premises and shopping centres require that the customer's toilets are immaculate at all times. Nasty smells from toilets can put customers off and can result in loss of sales, especially for customers with children.
What We Offer
Our retail cleaning facilitates all types of business operations from the small shop owner to large supermarkets, department stores and shopping centres. We pay close attention to details and handle merchandise and equipment carefully. The service typically includes complete sanitation of community and private washrooms, cleaning of glass cases and shelving, window washing, floor maintenance and other related tasks. We will work with you to establish a cleaning schedule that keeps your business spotless while not interfering with daily activities.
By hiring our retail cleaning service staff, your business will always be ready to occupy and present a favourable impression. We thoroughly clean and sanitise washrooms, dust, vacuum and wash windows to ensure that your place of business makes a favourable impression.
Our Retail Cleaning Staff
Our employees are well-trained and understand the need for working efficiently while providing comprehensive cleaning services. We understand your need to have the business ready for customers, clean and presentable. Each employee agrees to provide honourable and reliable service and is fully vetted. Delicate equipment is handled with care and with regard to preventing damage from harmful cleaning products. Our staff are welltrained in good hygiene methods and leave the retail business only after all washrooms are spotless, glass cases are polished and floors are free of dust and dirt.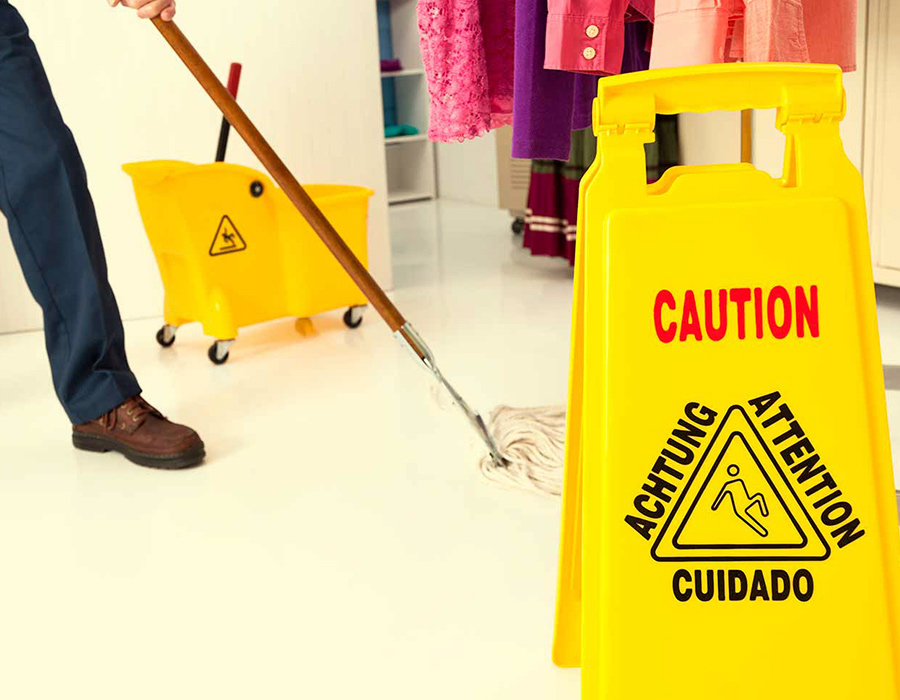 Get In Touch With Us Now
Contact us to discover more about our services.