Stewarding Services
Our Stewarding team is responsible for cleaning, transporting, storing all kitchen utensils, cookware, bakeware, glassware, silverware, chinaware, as well as maintaining the cleanliness of the kitchen, kitchen storage rooms, and employee break area.

Hotel Stewards are responsible for everything involved in the experience of a fine dining establishment, besides actually cooking the food. Usually employed within the restaurant or public dining area of an upscale hotel, the role of Hotel Steward revolves entirely around the customer experience. Their duties range from setting tables to garnishing dishes, and everything in between.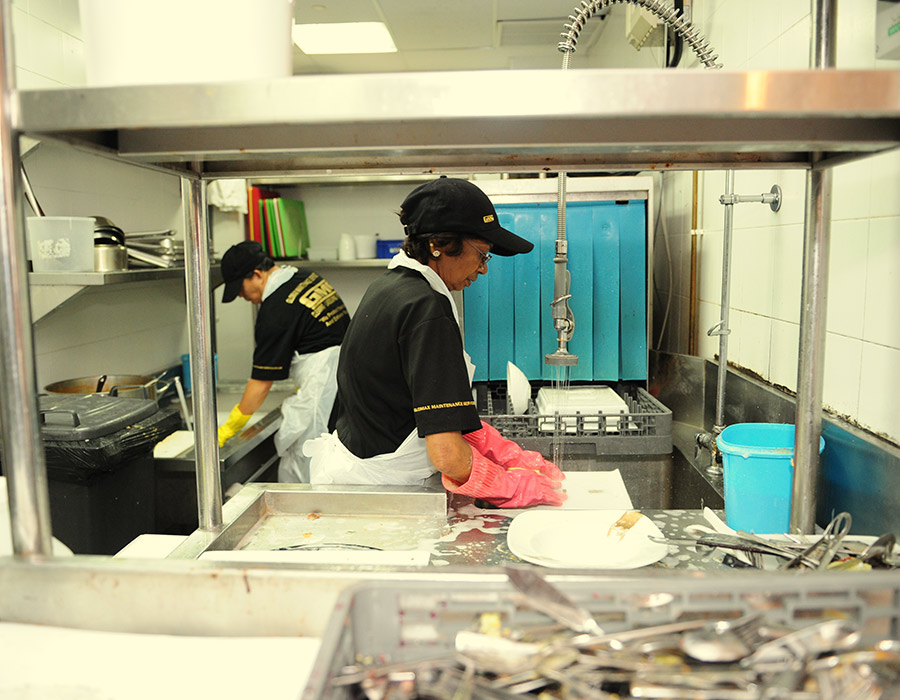 What We Offer
Hotel Steward Duties and Responsibilities
Hotel Stewards perform a variety of duties and responsibilities every shift. They often must switch back and forth between multiple tasks, which takes a flexible work style. The following list outlines the core duties and responsibilities Hotel Stewards perform daily.
Maintain Cleanliness of all Dining Utensils
Maintain Cleanliness of Kitchen and Storage Areas
Maintain High Standards of Personal Appearance
Approach Each Customer Encounter with Positive Attitude
Hotel Stewards don't use many complex skills during their job, but that doesn't mean their job requires no skills. Those who exceed in this role feel at home in a fast-paced work environment. Kitchens of dining establishments can get extremely busy, so Hotel Stewards must be able to perform their duties quickly and under pressure. We researched some Hotel Steward job descriptions to put together the following list of skills used most by Hotel Stewards.
Get In Touch With Us Now
Contact us to discover more about our services.